Are you having the required qualities of a successful businessman? Do you have the capabilities to make your small business grow in leaps and bounds? Even though there aren't any hard-and-fast rules that will make your business successful, but if you follow some important aspects then you can surely make your company grow considerably. Listed below are the top 12 guidelines that you should follow to make your business successful:
Enhance your skills: Learning new techniques and skills will surely help in managing your business in a better way. You can enhance your level of skills by using the innumerable ways that are available online as well as offline. Research online and join courses that are skill-specific. Most of these courses are freely available and can be done at leisure. If you have a bit of free-time at hand, then you can even join the local university. Most of the universities offer full-time as well as part-time courses that deal in accounting, finance, marketing, management information, human resources, and much more. So, depending on your preference and time criterion, you can select the apt course for yourself.
Read and read: There is no dearth of eBooks and other informative materials online that can provide valuable information. If you research hard, then you will even come across several eBooks that are available for free of cost. These are mostly published by non-profit or government based sites. Another option is to purchase business and marketing books, magazines, reports, etc. that are easily available in the local market. You can gain a lot of knowledge by reading these books; thus, make your online business flourish.
Stay motivated: It is very important for you to start with a business that you are passionate about. It should be something that you can work on over and over again, without getting bored. An interesting work that can keep you occupied for the entire day and night! Your curiosity and determination to keep working will make your business grow. Moreover, by setting realistic goals for your business, you will be able to track your progress. Thus, it will keep you motivated to reach your objectives.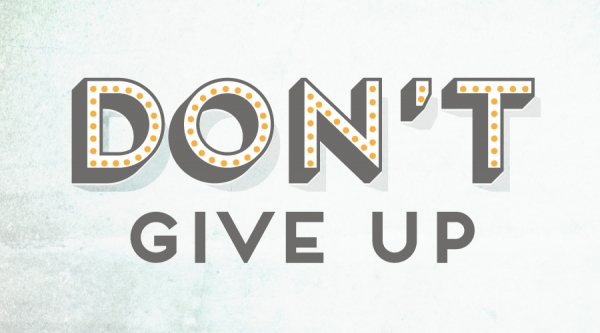 Don't give up: Most of the businessmen have to take risks in their business. You may come across occasions when your business incurs losses but this should not deter you from walking towards your goal. Failure is a part of being an entrepreneur, so use them as a learning experience and walk forward! Just keep working hard and you will surely achieve success! At times when you cannot handle the work pressure, just remember that you are stronger than you think and put your best in the business.
Understand your market: The market needs keep changing with time. So, you should be conscious of the innumerable changes that are taking place in the market. Also, keep a track on the moves of your competitors. Conduct a market research that involves collecting and analyzing information about your market, which includes customers and competitors. The market research will even help you in making your products reach the targeted market.
Managing the capital: Your business is highly dependent on the amount of capital you put in. So, you need to be very careful while spending the money. Capital will be used for several things like buying inventory, advertising, marketing, salaries, and much more. So, you should be a wise money manager and ensure that your income is more than your expense. There should be a desired balance between the inflow and outflow of funds.
Plan for the future: You should always be prepared for dealing with unforeseen possibilities. There may be instances when the capital or the time is limited, so managing your business during that time will enhance your confidence and keep you going. You should also regularly review your business plan so that it continues to meet its needs. Review the current performance of your business on a regular basis so that you can identify your strengths and weaknesses.
Make mentors: Finding a mentor is not easy! It requires a lot of time and patience to find the right person who is willing to help you out. You need to stay connected with numerous people and be in good terms with those who have more experience and extensive networks. You can join business associations and clubs to stay connected with people from different walks of life. Try to attend as many seminars and workshops as you can so that you can make new friends. Experienced mentors will provide valuable advice and even share their secret of success, which will help you in reaching your goals.

Advertise well: Without promotion and advertising, you won't be able to make your product or service popular. You need to use several marketing techniques to make your business successful. Social media marketing, blogging, content marketing, mobile marketing, etc. are some of the simple ways that you can use for making your business prosper through the Internet. Advertising locally is also as important as promoting through the Internet. Pamphlets, hoardings, etc. are some of the ways to advertise your products locally. Advertising and marketing will help in promoting your products and services to the entire world.
Connect with your customers: Always be ready to help your customers through phone calls, online chat, emails, etc. If your customers are happy then there are chances of them becoming repeated customers. You can even keep mailing them occasionally about the new discounts or products that are available in your shop. Try to answer their queries instantly and politely and follow-up with them constantly. A happy customer will even help in advertising your company by word of mouth.
Building reputation: Reputation is obviously the most important asset for your business. However, earning reputation is not easy at all. It will take several months or years to gain reputation in the market. Nonetheless, you need to start building your reputation from day one. Ensure that you ship the products on time and solve all queries as quickly as possible. Stay in touch with your customers even after the sale is over. Your main motive should be to make your customers have trust in you, as this will lead to building good reputation in the market.
Be organized: Managing a business is not an easy task. You have to hire a team of professionals that will work together in making your business successful. By being organized, you need to have all things in place so that you can build a daily routine. A schedule for all employees will ensure that you accomplish maximum work in a day. Creating a to-do list everyday will help you in tackling the important tasks efficiently. Make a list of your goals that you want to accomplish in your business, mark all important to-do stuff in a dairy, and create a schedule for the entire day so that you know what needs to be done to make a day productive. In short, an organized business is a productive business, so stay organized!
All in all, to become a successful businessman, simply follow the aforesaid strategies! These tips will keep you motivated in reaching your goals and make you a successful businessman. (image courtesy: socialworkblog, bisd303, photobucket, fortysevenmedia, grupoavance, gecapital, justcris, justcris, 123rf, schoolcouncelor, stepbystep, reputationdoctor, herenowcreative.)